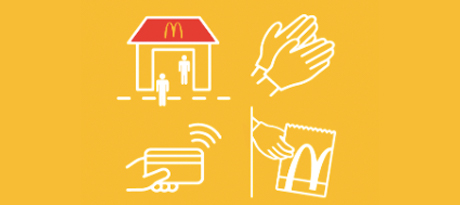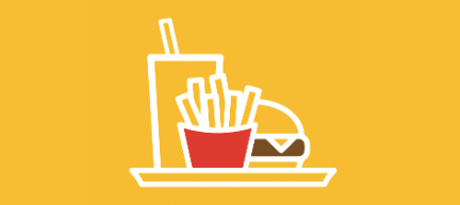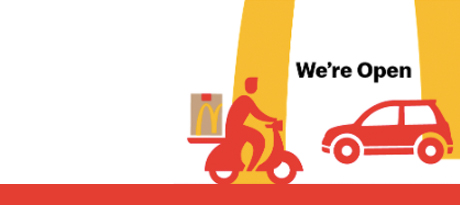 166 of our 169 restaurants are now open at Alert Level 2.
Drive-Thru, McDelivery and Food Courts
Thank you for being patient as we open our front doors for takeaway and dine-in where possible. In our dining rooms diners will be spaced out to meet physical distancing requirements. 
While the majority of our restaurants now have their dining rooms open, you can still get Macca's in Drive-Thru, McDelivery, Food Courts & Takeaway.
Operating hours vary for McDelivery. Please refer to your local Delivery provider App for availability times.
Almost all your favourite menu items
Right now, we're open with a reduced menu and working hard to bring you our full menu as fast as we can.
You can definitely have fries with that, as well as Shakes, Sundaes, McFlurries and Frozen Coke. But a few other items are still unavailable.
We'll show an up-to-date menu throughout this transition period here.
Keeping our crew and you safe
To keep everyone safe, we've introduced the following steps so we can continue to serve you your Macca's meals.
We've introduced contactless customer service.
All our crew will wear gloves, observe safe distance markings, and we'll have fewer staff on shifts to allow for more space between people.
We recommend our customers use Paywave to allow contactless payment. Any points of contact, like eftpos machines, will be sanitised immediately after keypads are used.
We're minimising contact and maximising distance, that's why our Drive-Thru and McDelivery services are the best way to get your Macca's. To ensure we are all sticking to the social distancing rules, and the new operational process, dine-in and take-out options will be introduced gradually. 

McDelivery drivers pick up will be completely contactless. They'll collect your order from our Drive-Thru lanes or a dedicated pick up spot at the restaurant, which will allow them to observe two metre distancing.
In keeping with contactless practices, cash will not be accepted in-restaurant at alert level 2.
Ensuring the safety of our crew, customers and community remains our priority. It may look a little different, but it's still the Macca's you know and love.